Paulus Moreelse
A Girl with a Mirror, an Allegory of Profane Love
1627
105.5 x 83 cm.
Fitzwilliam Museum, University of Cambridge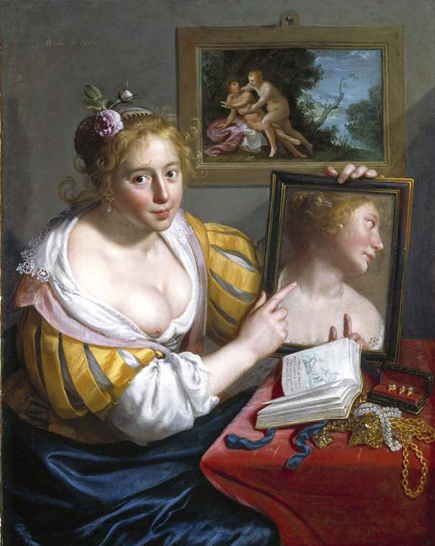 Paulus MOREELSE
Born 1571, Utrecht - Died 1638, Utrecht
Dutch painter and architect, active in Utrecht, where he helped found the St Lucas guild in 1611. He is best known for his portraits, which are similar to those made by his teacher Miereveld, but less severe. His portraits of shepherds and blonde shepherdesses with a deep décolletage were popular during his lifetime. He designed the Catherine Gate (destroyed) and possibly the façade of the Meat Market in Utrecht.