Philosophy and Direction of Essential Vermeer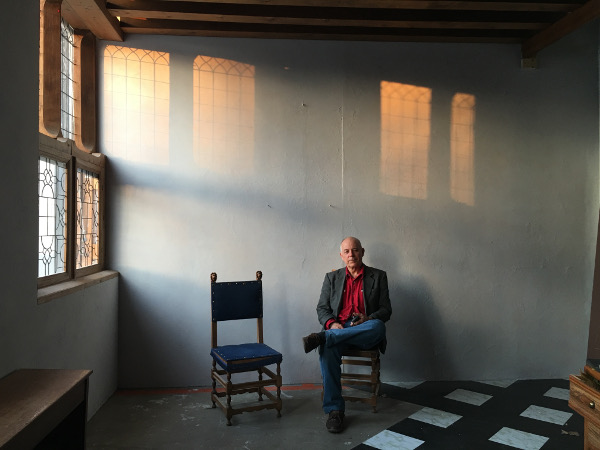 Jonathan Janson (photo courtesy Tim Jenison)
For a growing number of twenty-first-century viewers the paintings of Johannes Vermeer reserve some of the most profound insights into the nature of human existence that a work of art can provide. The artist's ability to side-step didactic finger-wagging and picturesque anecdote, both quintessential characteristics of Dutch painting of the Golden Age, is unique, as is the formal perfection of his compositions and his precise but powerful painting technique. His few themes—letter writing, letter reading, courtship, domestic chores and scholarly inquiry—appear pertinent to today's museum goers as to those Dutch women and men who gazed upon his deceptively simple pictures 350 years ago.
The primary goal of the Essential Vermeer, then, is to harness some of the extraordinary potential of the World Wide Web and Internet Technology in order to provide a thorough and organic presentation of the art, life and cultural milieu of Vermeer. Complex art historical issues are dealt with in a straightforward manner so that they become comprehensible to the curious art lover without losing their value for inquiring writers or art specialists. News of Vermeer-related exhibitions, publications and multi-media events are reported in real time.
Although Vermeer's oeuvre can be considered adequately stable in number, and the principle contours of his life are reasonable fleshed out, there exists, and will likely continue to flourish, a plethora of interpretative modes and hypotheses. Rather than attempting to resolve discrepancies among conflicting positions, I believe that the Essential Vermeer can serve the collective interests of the art community better by furnishing an impartial vantage point and divulge the most significant sides in a balanced manner. The availability of multiple viewpoints will hopefully lead to an informed discussions and encourage further inquiry.
As in the past, I am keen on exchanging experiences and expertise with international colleagues and institutions, and deepening collaborative relationships which concern not only Vermeer-related studies but the overall development of web art-historical strategies.
Jonathan Janson
jonathanjanson@essentialvermeer.com
author and webmaster of EssentialVermeer.com