Jacob van Campen
Double portrait of Constantijn Huygens and Suzanna van Baerle
c. 1635
Oil on canvas, 95 x 78.5 cm.
Mauritshuis, The Hague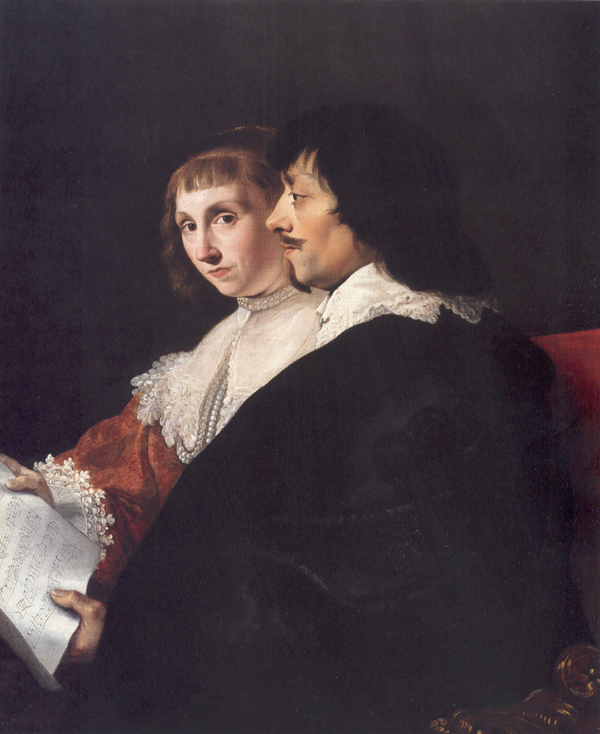 Jacob van CAMPEN
Haarlem 1596–Amersfoort 1657

Van Campen was a Dutch artist and architect. He was born into a wealthy family of Haarlem. He studied painting under Frans de Grebber, and a number of his oils survive. About 1616 he is thought to have lived in Italy for several years, where he likely was exposed to the work of the architect Andrea Palladio.

Van Campen turned to architecture, and was primarily responsible for introducing the classical revival style into Dutch architecture. His first known building was the Coymans house built in 1625 in Amsterdam. In the 1630s van Campen designed, along with Pieter Post, the Mauritshuis in The Hague, a palace that is now home of the Royal Picture Gallery. About 1645 van Campen designed the Nieuwe Kerk in Haarlem, a church that influenced Christopher Wren. His most well known work is probably the large Town Hall of Amsterdam (begun 1648), now the Royal Palace in Dam Square.