Adriaen Jansz. van Ostade
The Cottage Dooryard
1673

oil on canvas
overall: 44 x 39.5 cm.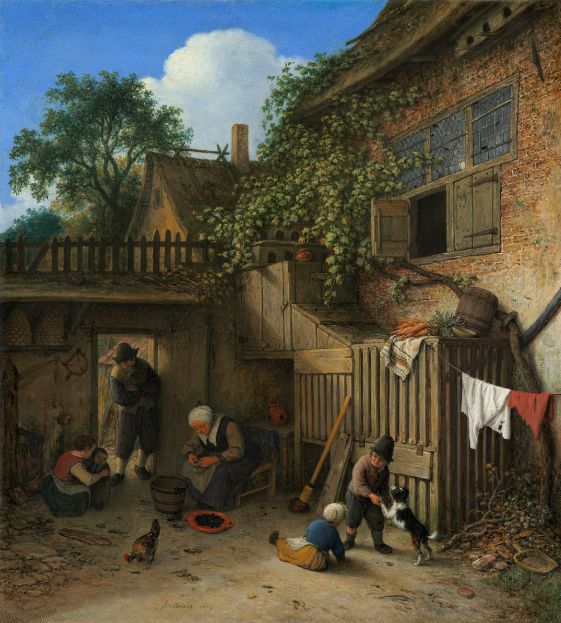 Adriaen van OSTADE
Haarlem 1610–Haarlem 1685
Born in Haarlem and baptized on 10 December, 1610, Adriaen van Ostade is said to have been a pupil of Frans Hals. But his earlier works more strikingly resemble those of Adriaen Brouwer while his later ones show the influence of Rembrandt. He specialized in scenes of peasant life, often comical, occasionally grotesque, but in principle intended to show, like Bruegel's canvases, the condition of mankind. By the middle of the century, his work became more respectable. Van Ostade's output was vast, and he was well-to-do and respected in his community. He was dean of the Haarlem guild in 1662. In 1657 he was converted to Catholicism and married a wealthy Catholic woman from Amsterdam. He died in Haarlem and was buried there on 2 May, 1685.
from:
The Age of Rembrandt and Vermeer, John Nash, London, 1972