Essential Vermeer Newsletter no. 34
October, 2015
click here to access this newsletter as a WORD Document.
Please remember the Essential Vermeer when you change your email address!
Exhibitions
1.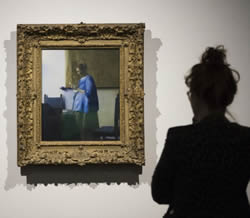 VERMEER'S WOMAN IN BLUE TRAVELS TO WASHINGTON D.C.
Vermeer's Woman in Blue Reading a Letter from the Rijksmuseum
September 19 – December 1, 2015
National Gallery of Art, Washington D. C.
West Building, Main Floor - Gallery 50C
from the National Gallery of Art website:
In celebration of the twentieth anniversary of the Gallery's history-making exhibition Johannes Vermeer (1995–1996), the Rijksmuseum in Amsterdam is lending one of its great treasures: Vermeer's Woman in Blue Reading a Letter.. Last seen in Washington in 1996, this luminous masterpiece has been recently restored and will hang in the Gallery's Dutch and Flemish Cabinet Galleries alongside other works by Vermeer in the permanent collection, including Girl with the Red Hat.
http://www.nga.gov/content/ngaweb/exhibitions/2015/vermeers-woman-in-blue-reading-a-letter-from-Rijksmuseum.html
Related Activities
lecture:
The Vermeer Phenomenon
November 15, 2:00–3:30 p.m.
East Building Auditorium
Maygene Daniels (chief of Gallery Archives), Arthur K. Wheelock Jr. (curator of northern baroque paintings), and Deborah Ziska (chief of press and public information) give a lecture about the Vermeer exhibition's origins, importance, popularity, and impact.
gallery talk:
Woman in Blue Reading a Letter by Johannes Vermeer
September 24–28, 30, 12:00 p.m.
October 1 at 12:00
October 8, 21–23, 27–29, 2:00 p.m.
West Building, Main Floor, Rotunda
Diane Arkin or Eric Denker (30 mins.)
2.
TWO VERMEER PAINTINGS EXHIBITED IN FRANKFURT
Masterworks in Dialogue. Eminent Guests for the Anniversary
7 October 2015 - 24 January 2016
Städel Museum, Frankfurt am Main
http://www.staedelmuseum.de/en/exhibitions/masterworks-dialogue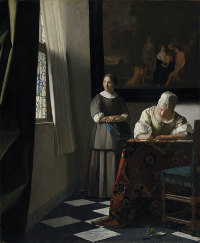 from the museum website:
The Städel collection looks forward to welcoming a number of international visitors on the occasion of its bicentennial. A show that has been conceived by all the Städel's curators together will confront key works of the institution's own holdings with masterpieces from the most renowned museums over the world.
The approximately 40 encounters of important anniversary guests with works from the Städel's collection will not only yield insights into exciting and sometimes surprising art-historical and historical connections but also unfold a background for reassessing the Städel's own holdings.
Among the paintings exhibited will be Vermeer's Geographer and Lady Writing a Letter with her Maid will be exhibited.
3.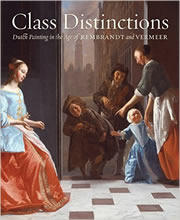 VERMEER-RELATED EXHIBITION IN BOSTON
Class Distinctions: Dutch Painting in the Age of Rembrandt and Vermeer
October 11, 2015 – January 18, 2016
Museum of Fine Art, Boston
Ann and Graham Gund Gallery (Gallery LG31)
http://www.mfa.org/exhibitions/class-distinctions
from the CODART website:
Organized by the MFA, this groundbreaking exhibition proposes a new approach to the understanding of seventeenth-century Dutch painting. Included are 75 carefully selected and beautifully preserved portraits, genre scenes, landscapes and seascapes borrowed from European and American public and private collections—including masterpieces never before seen in the US. The show will reflect, for the first time, the ways in which art signals the socioeconomic groups of the new Dutch Republic, from the Princes of Orange to the most indigent of citizens. Class distinctions had meaning and were expressed in the type of work depicted (or the lack thereof), the costumes, a figure's comportment and behavior, or his physical environment. Arranged according to seventeenth-century ideas about social stratification, paintings by artists such as Rembrandt, Vermeer, Jan Steen, Pieter de Hooch, Gerrit ter Borch and Gabriel Metsu, will be divided into three classes—upper, middle and lower—and further sub-divided into eight categories. A final section will explore the places where the classes in Dutch society met one another. Additionally, 45 works of decorative arts—objects used by each class but diverging in material and decoration (for example, salt cellars, candlesticks, mustard pots, linens)—will be installed in three table settings to highlight material differences among the classes. The accompanying publication features essays by a team of distinguished Dutch scholars and exhibition curator Ronni Baer, the MFA's William and Ann Elfers Senior Curator of Paintings.
The exhibition will feature Vermeer's Astronomer and Lady Writing.
tickets information:
To order tickets by phone, call 1-800-440-6975; to order in person, visit any MFA ticket desk. Tickets must be purchased prior to the start of the first session; individual sessions are not available.
catalogue:
Class Distinctions: Dutch Painting in the Age of Rembrandt and Vermeer
Ronni Baer, with essays by Henk van Nierop, Herman Roodenburg, Eric Jan Sluijter, Marieke de Winkel, and Sanny de Zoete
about the curator:
from Dutch Culture USA website:
A specialist in seventeenth-century Dutch and Flemish art, Dr. Ronni Baer joined the MFA in 2000 as Senior Curator of Paintings in the Art of Europe Department. Prior to arriving in Boston, she held positions as curator, professor and researcher at numerous museums and higher learning institutions. Baer has overseen the installation of several European galleries in the Museum and was curator of the exhibitions El Greco to Velázquez: Art during the Reign of Philip III (2008), Rembrandt's Journey: Painter | Draftsman | Etcher (co-curated with Cliff Ackley, 2004) and The Poetry of Everyday Life: Dutch Painting in Boston (2002). She was also responsible for the traveling exhibitions, Still Life from the MFA, Boston: Tradition and Innovation (2011, Nagoya/Boston Museum of Fine Arts), Five Centuries of European Portraiture (2006, Nagoya/Boston Museum of Fine Arts) and Gerrit Dou (1613–1675): Master Painter in the Age of Rembrandt' (2000), National Gallery of Art, Washington, DC).
Baer completed her Master's and Ph.D. in art history at the Institute of Fine Arts at New York University, following her undergraduate work in French literature at Emory University (Atlanta). Baer was awarded a Getty Research Institute Guest Museum Scholarship in 2013 and received the Encomienda de la Orden de Isabel la Católica from King Juan Carlos I of Spain in 2008. In addition to authoring the catalogues for the exhibitions above, she is author and editor of the catalogue for the upcoming show, Class Distinctions: Dutch Painting in the Age of Rembrandt and Vermeer.
4.
VERMEER'S CHRIST IN THE HOUSE OF MARTHA AND MARY VISITS AUSTRALIA
The Greats: Masterpieces from the National Galleries of Scotland
The Art Gallery of New South Wales, Sydney, Australia
October 24, 2015- - February 14, 2016
The Greats: Masterpieces from the National Galleries of Scotland is an extraordinary and richly presented showcase of some the world's most revered old master paintings and drawings by many of the greatest names in European art.
Comprising over 70 outstanding works,including Vermeer's Christ in the House of Martha and Mary, all but two will be seen in Australia for the first time, including Botticelli's exceptional The Virgin adoring the sleeping Christ child. Drawn from the prestigious collection of the National Galleries of Scotland, the exhibition spans a period of more than 400 years from the Renaissance to Impressionism.
lectures:
Introducing the Greats
by Michael Clarke CBE, director of the Scottish National Gallery
Saturday 24 October 2015, 2pm
Hear the story of the Scottish National Gallery and its collection directly from Michael Clarke, who has been keeper and then director since 1987. His lecture will examine how the collection has grown alongside Scottish national identity since the gallery's doors first opened in 1859.
duration:1 hour
location: Domain Theatre
Free
The Greats: Masterpieces from the National Galleries of Scotland
Sunday 25 October 2015, 5:15pm & Monday 26 October 2015, 8am
duration: 2 hours, 30 minutes
location: Major exhibition gallery
Only for members of the Art Gallery Society of NSW. Not open to members of other galleries.

5.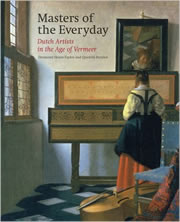 VERMEER'S THE MUSIC LESSON EXHIBITED IN LONDON (2015) AND THE NETHERLANDS (2016)
Masters of the Everyday: Dutch Artists in the Age of Vermeer. An exhibition from the British Royal Collection
The Queen's Gallery, Buckingham Palace
November 13, 2015 - February 14, 2016
all information below from the Royal Collection website:
The Dutch artists of the seventeenth century painted ordinary people doing everyday things. They offer us a glimpse into the rumbustious life of village taverns and peasant cottages, and the quiet domesticity of courtyards and parlours. While the subject­-matter may be ordinary—the preparation of food, eating and drinking, the enjoyment of music or a family game—the painting is rich and jewel-like, with equal attention paid to a discarded clay pipe as to a fine silk drape. The meticulously documented details often allude to a work's deeper meaning or to moral messages that would have been familiar to the contemporary viewer.
Presenting 27 masterpieces from the Royal Collection, the exhibition includes works by Gerrit Dou, Gabriel Metsu, Jan Steen and Pieter de Hooch, and Johannes Vermeer's The Music Lesson (A Lady at the Virginal with a Gentleman).
opening times:
opens daily, 10:00–17:30
last admission 16:15
admission prices:
adult £10.00
concessions £9.20
under 17/disabled £5.20
under 5 free
For more details please see Royal Collection ticket pages.
Related Activities
Exhibition Talk for groups - Masters of the Everyday
Thursday, 12 November 2015 to Thursday, 11 February 2016
To enhance your group visit to Masters of the Everyday: Dutch Artists in the Age of Vermeer, book an exclusive introductory talk by a Royal Collection Trust expert in the Gallery's Redgrave Room. After your 30-minute talk in English, your group is free to enjoy the exhibition at leisure using a complimentary audio tour. Please note Exhibition Talks are for pre-booked groups only.
duration: 1 hour 30 minutes - 2 hours
time: 11:00
price: adult £18.80 - over 60/student (with valid ID) £16.90 - under 17/disabled £9.30
minimum: 25
maximum: 80
location: The Queen's Gallery, Buckingham Palace
essential information: Exhibition Talks can be booked on Tuesday and Thursday at 11:00.
ticket booking:
http://tickets.royalcollection.org.uk/queens-gallery-buckingham-palace/masters-everyday-exhibition-talk/2015?_ga=1.50038702.988753862.1443011861

Private Evening View for groups - Masters of the Everyday
Monday, 16 November 2015 - Thursday, 11 February 2016
Private Evening Views can be arranged for groups to explore Masters of the Everyday: Dutch Artists in the Age of Vermeer at The Queen's Gallery, Buckingham Palace. This exclusive after-hours event offers groups the opportunity to enjoy the exhibition without the crowds. The evening concludes with a glass of wine served in the Gallery Shop. Groups may bring their own guide to interpret the exhibitions or simply explore them at leisure. Price includes a Private Evening View and a glass of wine in the Gallery Shop.
Please be aware, Private Evening Views are only available for pre-booked groups.
duration: 1 hour
time: 18:30 - 19:30
price: £35.00 per person
minimum number: 50 or booking value £1,750.
maximum number: 150.
location: The Queen's Gallery, Buckingham Palace
essential information: Private Evening Views can be booked on Monday, Wednesday and Thursday at 18:30 during exhibitions. Please be aware the £2.00 telephone booking transaction fee is not payable on this group visit.
contact: +44 (0)20 7766 7321
catalogue:
Masters of the Everyday: Dutch Artists in the Age of Vermeer
Desmond Shawe-Taylor and Quentin Buvelot
Hardback, 176 pages, 289 x 233 mm, over 150 colour illustrations
During the seventeenth century, Dutch artists were unparalleled in their dedication to depicting ordinary people doing everyday things. Genre painting was the pre-eminent expression of this dedication, offering candid glimpses into the peasant cottages and village courtyards of the Dutch Golden Age, each painting lit with the period's vibrant color palette and rich with radiant natural light.
This superb collection focuses on a selection of works of Dutch genre painting from the Royal Collection's holdings. Johannes Vermeer, Jan Steen, Gerrit Dou, Gabriel Metsu, and Pieter de Hooch are among the masters whose works are finely reproduced here. While the subject matter may be ordinary—the preparation of food, the bustle of a busy market, the enjoyment of taverns and town festivities—the meticulously documented details often allude to a work's deeper meaning, that would have been familiar to the contemporary viewer.
The book explores these hidden moral messages, as well as the artist's penchant for clever visual puns.
Desmond Shawe-Taylor is Surveyor of The Queen's Pictures, Royal Collection Trust. His previous publications include Dutch Landscapes (2010) and most recently The First Georgians: Art & Monarchy 1714–1760 (2014).
Quentin Buvelot is Senior Curator at the Mauritshuis. His recent publications include Dutch Portraits: The Age of Rembrandt and Frans Hals (2007) and Jacob van Ruisdael Paints Bentheim (2009).
venue two:
September 29, 2016 - January 8, 2017
The Mauritshuis, The Hague
http://www.mauritshuis.nl/en/discover/exhibitions/upcoming/
6.
MAJOR VERMEER-RELATED EXHIBITION SCHEDULED FOR 2017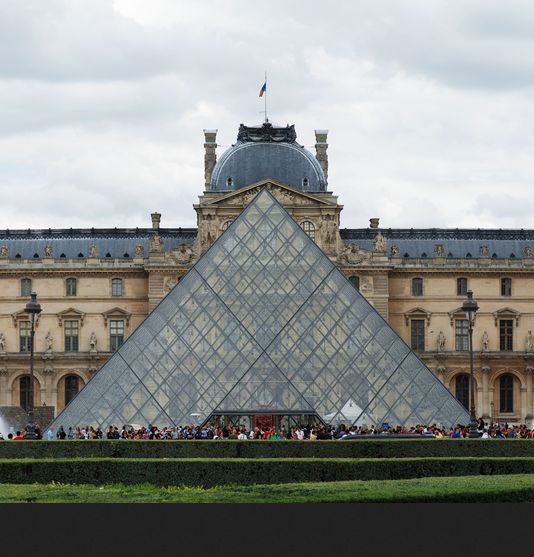 The Musée du Louvre, Paris, the National Gallery of Ireland, Dublin, and the National Gallery of Art, Washington, are planning a landmark exhibition exploring the fascinating network of relationships among Dutch genre painters of the period 1650–1675. This thought-provoking exhibition, Vermeer and the Masters of Genre Painting: Inspiration and Rivalry, will give visitors and scholars an insight into how Johannes Vermeer and contemporary painters of exquisite scenes of everyday life admired, inspired and rivaled each other.
The exhibition is scheduled to be on view in:
Paris: 20 February - 22 May 2017, in
Dublin: 17 June-l 17 September 2017
Washington: 22 October 2017 - 21 January 2018
Publications
.
7.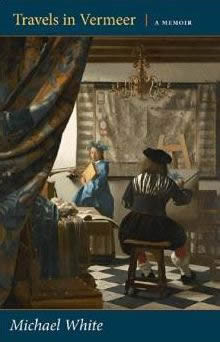 MICHAEL WHITE'S TRAVELS IN VERMEER: A MEMOIR MAKES THE NATIONAL BOOK AWARDS LONGLIST
Travels in Vermeer: A Memoir
by Michael White
2015
http://www.perseabooks.com/detail.php?bookID=113
Michael Whites's Travels in Vermeer: A Memoir made the National Book Awards longlist for Nonfiction. Finalists will be announced on October 14th, and winners will be announced at a ceremony in New York on November 18th.
from the publisher's webpage:
In the midst of a bad divorce, the poet Michael White unexpectedly discovers the consoling power of Johannes Vermeer's radiant vision. Over the course of a year, he travels to Amsterdam, The Hague, Delft, Washington D.C., New York, and London to view twenty-four paintings, including nearly all of Vermeer's major work. "A certain chain of events has left me open, on a startlingly deep level, to Vermeer's gaze, to his meditation on our place on earth," White writes.
Part travelogue, part soul-searching investigation into romantic love and intimate discourse on art, this erudite and lyrical memoir encompasses the author's past--his difficult youth, stint in the Navy, alcoholism, and the early death of his first wife--and ends with his finding grace and transformation through deeply affecting encounters with the paintings of Vermeer, an artist obsessed with romance and the inner life, who has captivated millions, from the seventeenth century until now.
reviews:
"All the sorrow of love is compressed into White's memoir. But so, too, is all the consolation of art. Nothing I've read...suggests so eloquently what [Vermeer's paintings] hold for a contemporary viewer…Figures it took a poet to get it this beautifully, thrillingly right."
— Peter Trachtenberg
"[Travels in Vermeer] touches on the mysteries of seduction, loss, and the artistic impulse. It shows how time can be interrupted."
—Clyde Edgerton
"This book is a treasure and a guide. It is a type of healing for the intellect and the heart."
—Rebecca Lee