Jan Cornelisz Verspronck
Andries Stilte as a Standard Bearer
1640
Oil on canvas, 104 x 78.5 cm.
National Gallery of Art, Washington D.C.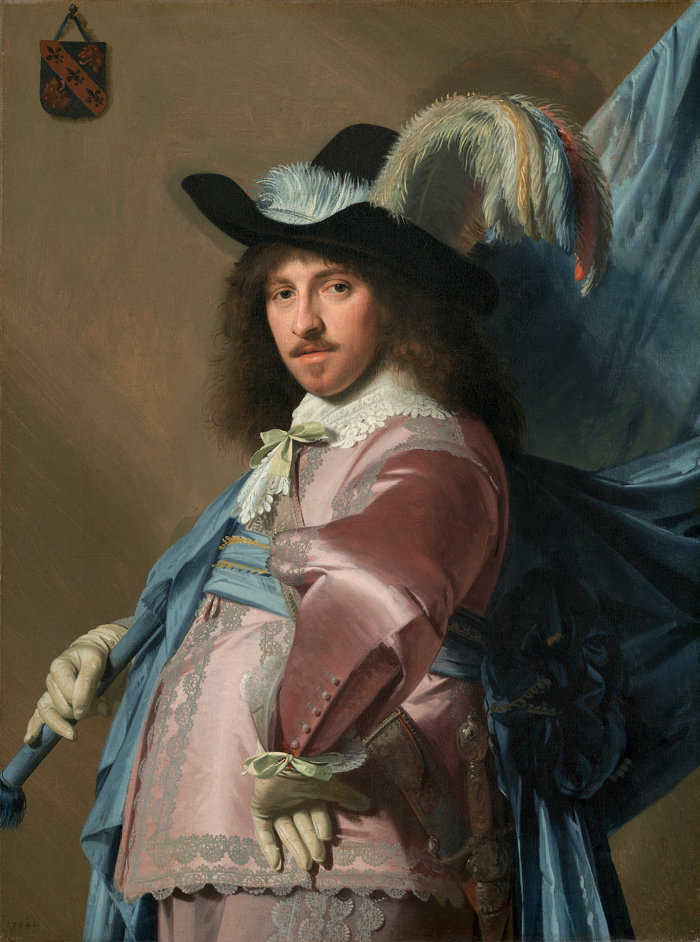 Jan Cornelisz VERSPRONCK
Born c. 1597, Haarlem–Died 1662, Haarlem
Dutch portrait painter noted for his portraits of children. He was trained in the studio of his father, Cornelis Engelsz., who painted portraits, kitchen still lifes and genre scenes. He joined the guild of St Luke in 1632 and spent his entire life as a portrait painter of his fellow townsmen. He was more than twenty years younger than Frans Hals and may have worked in his studio. He was certainly powerfully influenced by Hals's style. His most imposing works are the two group portraits of 1641 and 1642 of the Regentesses of the St Elizabeth Hospital which form a counterpart to the portrait of the Regents of the same institution painted by Hals in the same years. All three paintings hang today in the Frans Halsmuseum in Haarlem.