Godfried Cornelisz. Schalcken
A Woman Weaving a Crown of Flowers
c. 1675–1680
Oil on panel, 26.7 x 20.3 cm.
National Gallery of Art, Washington, D.C.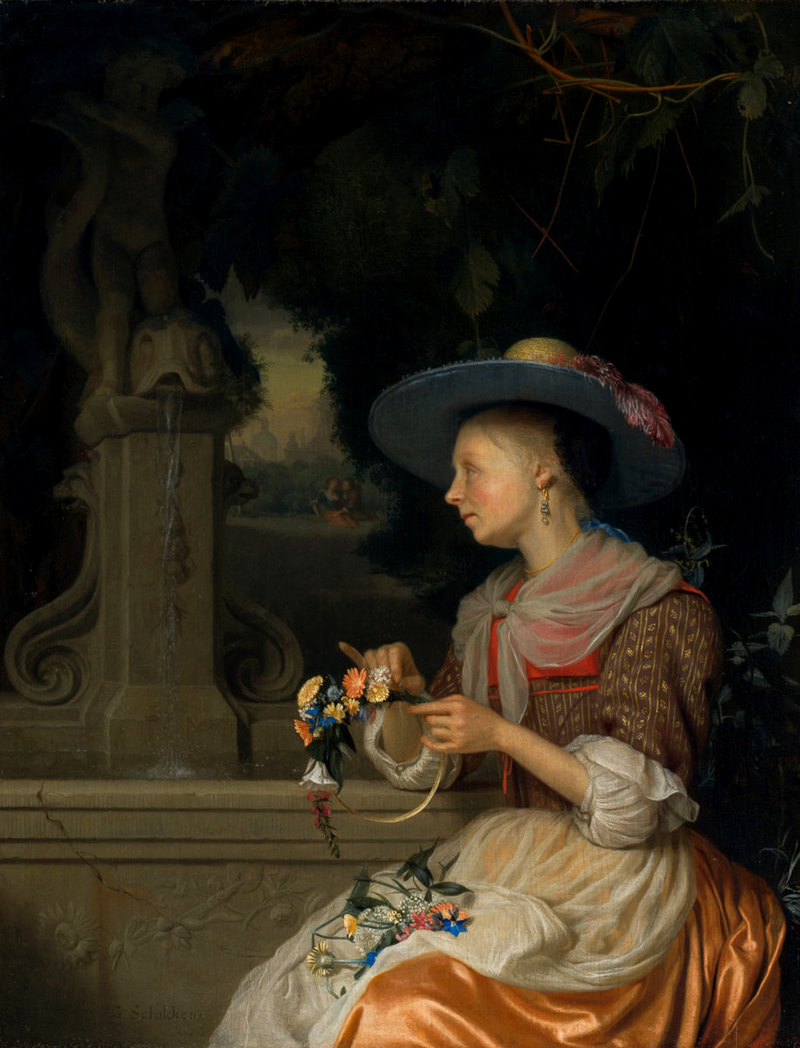 Godfried Comelisz. SCHALCKEN
Made (near Dordrecht) 1643–The Hague 1706
Schalcken was taken as a child to Dordrecht, where he was probably a pupil of Samuel van Hoogstraten. But the chief influence on his style was Gerard Dou, whose pupil he may have been, presumably in the late 1650s and early 1660s. Much of the rest of his career was spent in Dordrecht until his last years when he lived at The Hague, during which time he made a prolonged visit to London in order to paint the portrait of the Stadholder William who had become king of England in 1689.
Schalcken's fame rests, not on his competent portrait style, but on his painting of night scenes. They are usually rather warm in tone, and their composition and sentiment are derived from Dou's genre pieces. Many of them, are on a small scale and are painted with tremendous regard far detail.
from:
Christopher Wright, The Dutch Painters: 100 Seventeenth Century Masters, London, 1978