Michiel Janz. van Miereveld
Edward Cecil, Viscount Wimbledon
1631
Oil on panel, 68 x 58.7 cm.
National Portrait Gallery, London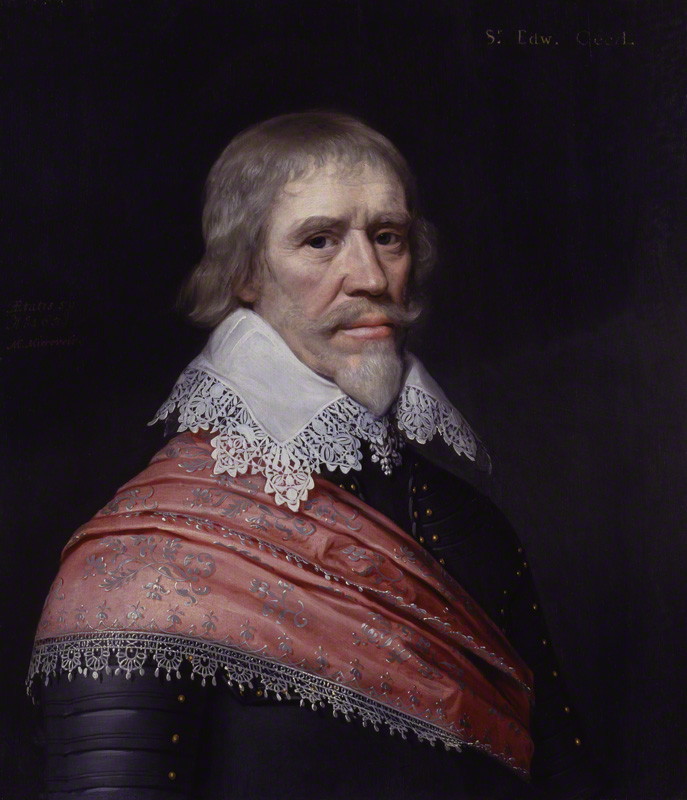 Michiel Janz. van MIEREVELD
Delft 1567–1641 Delft
Michiel Jansz van Miereveld was one of the most celebrated portrait painters of his day. His reputation was based principally on his skill in achieving a perfect likeness. Moreover, he surpassed many of his contemporaries in the three-dimensional quality of his faces, the splendid detail of the clothes and the pleasant play of light.
From 1604, Miereveld regularly took on commissions for paintings at the stadholder court in The Hague. One of his first subjects in this circle was Louise de Coligny, widow of William of Orange. Prince Maurice, who hated posing, gave the artist just one opportunity in 1607 to paint 'from life'. All subsequent portraits of the Prince are based on the sketches made on that occasion, with Miereveld adapting the appearance and hairstyle to the subject's actual age.
Miereveld's first portrait of Frederick Henry (1584–1647), youngest son of William of Orange, and brother and successor of Prince Maurice, dates from around 1610. Until about 1637, Miereveld's studio remained suppliers to the court of state portraits. Later, Gerard van Honthorst and his colleagues took over the position.
This portrait of Frederick Henry is a version of the painting that Miereveld created in 1632 of the Prince. The very first of these was probably commissioned by the States of Holland or the municipality of The Hague. Similar three-quarter length portraits are kept at the Upper Chamber of the States General and at the Hague Historical Museum (from the town hall of The Hague).
This painting is a bust of the Prince wearing the order of the Garter. With his robust, blushing face, he turns towards us with serious but lively eyes. It shows why Miereveld was such a celebrated artist. The head in the portrait is nicely composed and beautifully executed. The hair of the moustache, beard and eyebrows is almost tangibly detached from the skin. While the effect of the shadow is to separate the Stadholder's face from the background. Special attention has been paid to the detail of the fashionable lace collar and the costly items of dress armor, with its copper inlay decoration. The use of colour is subtle: the grays of the armor and hair unite the figure, while the ribbon of the Garter provides an attractive colour highlight.
One modern detail in the painting is the oval stone cartouche with scroll decoration that surrounds the depiction of the Prince. This motif, found originally in prints, has a twofold purpose: it gives the composition depth and it literally creates a framework for the portrait. Gerard van Honthorst turned this kind of oval frame into a highly popular feature in Dutch portraiture. Even Rembrandt used it, as in his portrait of Amalia van Solms of 1632, currently in Musée Jacquemart-Andrée in Paris.